I managed to snag something new this evening on etsy. These little pinwheels are from Jade Scott: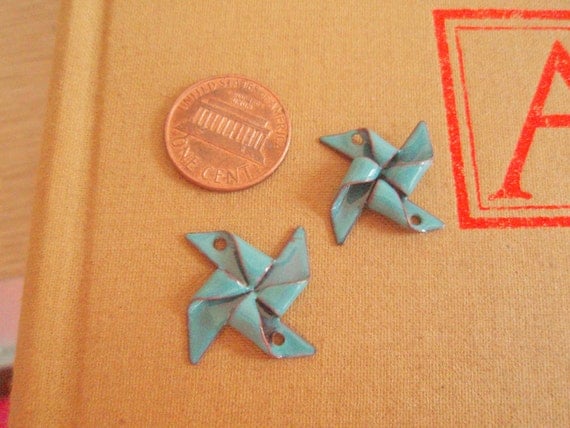 They're so adorable and perfect for spring and summer jewelry! I can't wait to get them!
I'm so glad the week is nearly over. It's been a long, busy one, but I hope to be able to relax a little this weekend--maybe! I do plan to update my etsy shop. I've also got some work to do to get ready for the fair to benefit juvenile diabetes on April 14. At least jewelry making is fun "work"!